The
Redmond
company announced this week at advance08 that it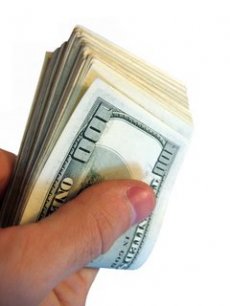 will offer a rebate to each user that buys products
advertised on the search results pages.
The program, dubbed Windows Live Search Cashback, works in the following manner: users sign up for the program, buys some of the advertised products and, the merchants pay Microsoft when the transaction is complete. Microsoft will send the user the right sum. Thing is, the sum in question is percentage based, and Microsoft has yet to unveils the exact percentages.
Over 700 companies will be participating in the program, including , Barnes & Noble.com, Overstock.com, Sears, Zappos.com, and WPP. According to Microsoft, users that sign up for Windows Live Search Cashback will be able to buy around 10 million products.
The new program is Microsoft's latest attempt to boost the popularity of its service. The company lost against both Google and Yahoo, and given its unability to persuade the other into an acquisition deal, it seems that the Windows maker has to fight its online business wars on its own.