The first position in the top goes to world number one site dealing in video sharing, the Google-owned YouTube. Wikipedia is on second spot, followed by Mark Zuckerberg's Facebook (and, presumably, its beacon advertising program).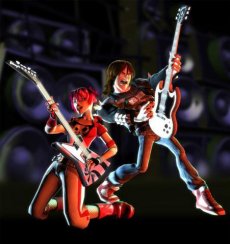 The next three spots have been reserved in advance by Apple, with the iTunes online store on fourth, iPod on fifth and iPhone on sixth. It's a bit curious to see the iPhone last, considering the enormous media attention, not to mention the hype surrounding it.
The last four spots in the top belong to the gaming world. Nintendo Wii is on number 7, outranking both its console enemies, the Xbox (presumably the 360) and the PlayStation 3.
Last on number ten we have a surprise entry: Guitar Hero, a franchise that has definitely managed to capture a lot of attention this year. The complete top is down below:
1. YouTube
2. Wikipedia
3. Facebook
4. iTunes
5. iPod
6. iPhone
7. Nintendo Wii
8. Xbox
9. Sony PlayStation 3
10. Guitar Hero