Since we're talking about AOL, it goes iwthout saying that the financial terms of the deal were not disclosed and nor will they be, unless you happen to be working for the IRS.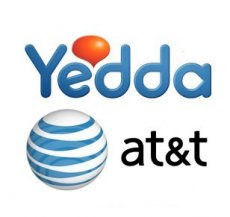 Yedda presented itslef like a most appealing target to AOL thanks to its technology that automatically matches questions to other related questions and topics, while also selecting the best available users to answer the question. The US company plans to incorporate the Questions and Answer functionality into select programming areas on AOL.com, as well as into toehr of its properties.
"In the course of our daily lives we often leverage the experience and expertise of friends, colleagues and professionals like doctors and lawyers to get answers to questions we have," said Ron Grant, President and COO of AOL. "Incorporating Yedda's unique technology into AOL enables us to bring together our traditional search resources and an entire community of people to help users quickly find answers to questions."
The social search site was founded by Avichay Nissenbaum and Yaniv Golan in 2006. Currently, Yedda employs approximately 20 people and will continue to operate in the U.S. and throughout Europe, while its R&D center will continue to be based in Israel.