The version is based on the new Gecko 1.9 Web rendering platform, which has been under development for the past 27 months and includes nearly 2 million lines of code changes, fixing more than 11,000 issues. Mozilla has issued a long list of fixes and improvements in several areas and claims that the Beta 1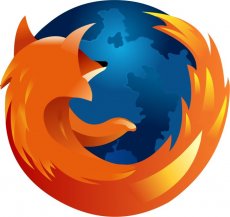 is more secure, easier to use and more developer-friendly. Also, the new version is easier to personalize and its performance should place it above its previous versions.
In terms of security, Firefox 3 Beta will not show the content of pages suspected as web forgeries, but will show clearer error pages when Firefox encounters an invalid SSL certificate. Other security features include antivirus integration, malware protection and one click site info.
Speaking about the enhanced performance, Mozilla stated that the work was focused on reliability (the user's bookmarks, history, cookies, and preferences are stored in a transactionally secure database format designed to prevent data loss even if the system crashes), a higher speed (thanks to architectural changes) and the plugging of
over 300 individual memory leaks.
The new Firefox features easier password management, a new download manager (resumable downloading included), full page zoom, tab scrolling and quickmenu, text selection improvements and integration with both Windows Vista and Mac OS X.
Last but not least, the "more personal" list includes a Star button for quickly adding bookmarks with a single click, location bar & auto-complete and a Smart Places Folder for quick access for recently bookmarked and tagged pages.
The Firefox 3 Beta 1 is available in 21 languages and can be downloaded from here.