After the editing process has been completed, the user will simply have to synchronize the two existing versions: the online and the offline one. Unfortunately, the offline trip is only restricted to editing and users will not be able to create a document offline and then post it online at a later time.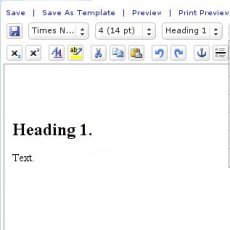 In order to use the new enhancement, users have must select the "Go offline" option from the Zoho Writer menu.
According to Zoho, offline editing is to become a general feature in the Zoho Office Suite, with several other applications scheduled to receive the enhancement.
The offline functionality is based on "Google Gears", an open source browser extension that enables web applications to provide offline functionality using JavaScript APIs. Google Gears in currently in Beta and can be downloaded from here.
Google Gears requires Firefox 1.5+/ Internet Explorer 6.0+ and Windows XP or Vista.