According to the terms of the deal Google gets the right to encrypt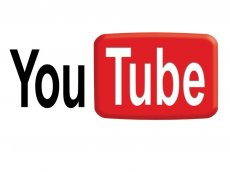 user information and internet protocol addresses before handing over the data to Viacom. Apparently, the recent deal also applies to the demands made by other YouTube plaintiffs, such as FA Premier League, the Rodgers & Hammerstein Organisation and the Scottish Premier League.
The official announcement popped up on the YouTube blog in the US:
"We are pleased to report that Viacom, MTV and other litigants have backed off their original demand for all users' viewing histories and we will not be providing that information. In addition, Viacom and the plaintiffs had originally demanded access to users' private videos, our search technology, and our video identification technology. Our lawyers strongly opposed each of those demands and the court sided with us.
We'll keep you informed of any important developments in this lawsuit. We remain committed to protecting your privacy and we'll continue to fight for your right to share and broadcast your work on YouTube."
Chances are that the case won't come to trial before next year, so there should be some other twists and turns along the way. We'll keep you posted.