There's good news for iPhone users fond of mobile gaming, as approximately a third of these apps will be games.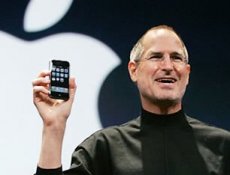 According to what Steve Jobs told The New York Times, almost 75% the new apps will retail for $9.99 or less. There will be some applications featuring a special price tag. However. 25% of the apps will be made available at no charge.
"The reaction we have gotten so far has been really strong," said Steve Jobs "The quality and the sophistication of the applications you can write for the iPhone is in a different class."
Apple doesn't see the upcoming portal as a way to significantly increase its revenue, given the fact that developers will get 70% fo sales. Instead, the new portal is seen as a way to further promote and increase the sales of the soon to be released 3G iPhone.