According to a study conducted by security company Sophos, only one in every 28 emails is a legitimate one. The company also notes that spammers began using social networking sites like Facebook as well as cellphones to spread their messages.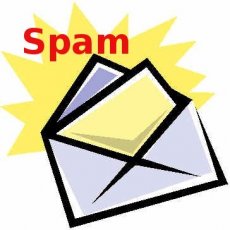 The level of spam was of 92.3% in the first three months of the year.
"If your company is on the internet, it's going to be hard for it to do business unless it has an effective anti-spam defence in place. Otherwise the amount of junk mail will be swamping legitimate correspondence from your customers and suppliers," said Graham Cluley, senior technology consultant for Sophos. "It should be remembered also that some spam is not just a nuisance, but malicious in its intent – trying to get you to click on an attached Trojan horse or lead you to a dangerous website."
The United States remain the top spamming country (14.9%), followed by Russia (7.5%) and Turkey (6.8%). China is one the fourth spot (5.6%), but must be very proud to be located on the most spamming continent: Asia (35.4%). Europe comes on second (29.5%) and North America on third (18.2%)