During the outage (which lasted for about 2 hours), users were greeted with a most disturbing message when trying to login: "You don't have an inbox … yet".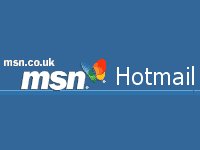 As expected, questions started pouring over at Redmond, urging Microsoft to issue an official statement on the matter:
"Rest assured that your inbox is safe! The incorrect message was sent out, caused by a networking issue that we encountered while doing routine maintenance.
We have corrected the problem and you should be able to access your Hotmail and other Windows Live services again now. We apologize for any inconvenience that was caused by this issue, and we thank you for using Windows Live. "
The company also instructed those still reporting issue to address the support team on Windows Live Help.