The new store allows customers to purchase and gift select Xbox Live games, subscription cards and Microsoft Points cards. At present time, the new store offers around 100 Microsoft games.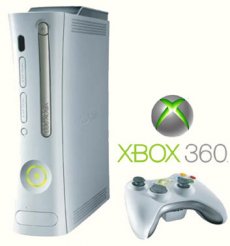 "With the overwhelming success of our existing Xbox Live Marketplace, it is clear that the 17 million active and engaged members of the Xbox LIVE community enjoy digital access to entertainment content. Now we're happy to be extending our storefront to Amazon.com, a cutting-edge online retailer who is helping make digital distribution more mainstream," said Christina DeRosa, general manager, Xbox LIVE Business.
The partnership now makes Amazon.com the first retailer to offer customers digital access to codes for downloading Xbox Live Arcade games. The Amazon.com Xbox LIVE Store works on a code-redemption system where customers who purchase an Xbox LIVE product will immediately be able to view their Xbox Live code after purchase as well as e-mail that code to themselves or the recipient of the gift. Additionally, this code will reside in the customer's Your Games & Software Library so they can retrieve it at any time.
The Amazon new store is available here.