The announcement was brought yesterday by Facebook's CEO Mark Zuckerberg, who wrote on the company blog:
"We will welcome our 200 millionth active user to Facebook some time to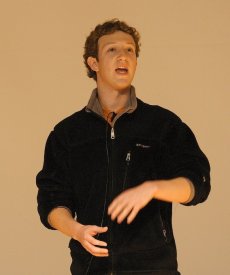 day, and I want to take this opportunity to describe what this means to us and what we hope it can mean for everyone using Facebook.
Growing rapidly to 200 million users is a really good start, but we've always known that in order for Facebook to help people represent everything that is happening in their world, everyone needs to have a voice. This is why we are working hard to build a service that everyone, everywhere can use, whether they are a person, a company, a president or an organization working for change."
According to all analysts, Facebook is looking forward to other, more impressive milestone, as its growth has much more before it reaches its peak.
In related news, Zuckerberg also announced the launch of a new site, dubbed Facebook for Good. The new site will partner with with 16 charitable and advocacy organizations which create gifts that Facebook users can purchase and thus, donate money to the organizations.