According to the Toy makers, Scrabulous infringes on the copyright of Scrabble, the game belonging to the two companies. In return, Facebook chose to remain silent for the time being.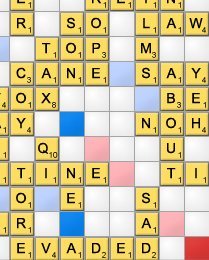 It's possible that 23-year-old Facebook CEO Mark Zuckerberg is already thinking about making a licensing deal with Mattel and Hasbro. It's either that or going to court, and it's not likely that Facebook will do too well in the legal field. There's also the possibility of complying with the demands and dump Scrabulous, but giving up on such a highlight is a decision hard to make.
The social networking site users have already formed Save Scrabulous Facebook group, which has already surpassed the 4,000 users milestone.
Scrabulous was created by brothers Rajat and Jayant Agarwalla, while Facebook only hosts and promotes the game.