The company has yet to announce the exact hour scheduled to release the next Firefox version. However, do expect an announcement this week, as Mozilla has big plans for Firefox 3.0.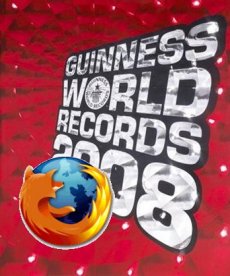 The company already announced its plans to set a Guinness World Record and make Firefox 3.0 the most downloaded piece of software in a 24-hour period:
"Sounds like a good deal, right? All you have to do is get Firefox 3 during Download Day to help set the record for most software downloads in 24 hours – it's that easy. We're not asking you to swallow a sword or to balance 30 spoons on your face, although that would be kind of awesome," the Mozilla announcement reads.
Aside from the web promotion, the company also intends to turn its headquarters in Mountain View, California, into "Camp Firefox" and pack the place with guests and, of course, its own employees.
The Mozilla HQ event is scheduled to begin early in the evening (Pacific Time), so do expect the Firefox 3.0 to roll out at approximately the same time.