The financial details of the deal have yet to be disclosed, if they will ever be.
Still, according to the Seattle Post-Intelligencer, the deal cost Microsoft something in between $75 million and $115 million.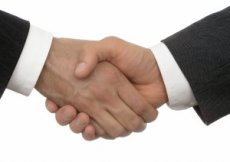 The news was confirmed by a post of Farcast's site. The company's CEO Hugh Crean writes:
"We're excited to confirm that Farecast has been acquired by Microsoft! This acquisition creates tremendous opportunities for the Farecast team and our customers. We look forward to sharing more details in the weeks to come. On behalf of the Farecast team, thank you."
Farecast was launched in 2006 by Oren Etzioni, a University of Washington computer scientist. Up till now Microsoft has kept rather quiet about what fate awaits the small website, although it would be interesting to see how exactly does the Redmond company plan to integrate Farecast into its Web empire.