According to the figures revealed by research firm comScore, Google's total search share in the States grew to 63% in August, from a previous 61.9% in July.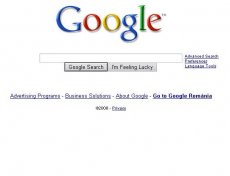 Around 11.7 billion searches have been performed in the US during August and Google's sites handled 7.4 billion them. In the mean time, Google's soon-to-be-partner Yahoo lost 0.9% in August and its market share pie was of only 19.6% (2.3 billion searches).
Microsoft's Live Search continues to be a big disappointment. The Redmond-powered search service went down 0.6% to 8.3% (977 million searches). Far less than Microsoft ever expected when it started promoting its brand new search engine.
The number four occupant was Ask Network, up to 0.6% to 4.8%. The top five ends with AOL, which gained 0.1% and ended up with a 4.3% market share.