Let's say your hard drive is full and you decided to delete a movie that you've previously purchased. After all, you can re-download it at some point later, right? Right, but only the first time: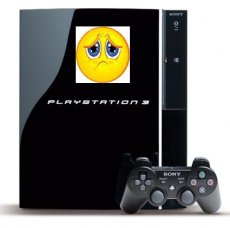 "Purchased content can be downloaded to a single PLAYSTATION 3 or a single PSP system," it reads. "Content cannot be redownloaded once it has been downloaded to either a PLAYSTATION 3 or PSP system," reads the PlayStation 3 support page.
In fact, even for the extra download there's a bit of going back and forth, as you must first ask for it politely from a Sony representative, Ars Technica found out.
Still, some PlayStation 3 users might get over it and decide to go for another console HDD and just transfer the data over. Or so they thought, because Sony had soemthing else in mind. The Backup Utility is clear:
"If you perform any of the following operations after backing up, copyright-protected video files in the backup data may not restore correctly.
– Format the hard disk
– Restore the PS3 system
– Move copyright-protected video
– Download copyright-protected video
– Play copyright-protected video that has a time restriction for the first time"
Keep in mind that Sony is the same company that encourages users to change configurations and proclaims that the PlayStation 3 will be around for the next 10 years. So let me get this straight: you buy (not rent) the content, you get do download it only twice and still you're supposed to think that this is not a lousy offer. Sony just doesn't feel like winning the consoles war anymore, does it?