The new feature has been tested since last year, with Google offering ad-supported videos from MTV Networks, Sony BMG Music and Warner Music Group to a select group of online publishers.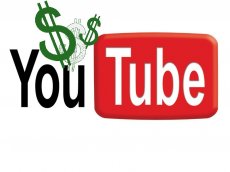 "We're excited about video units because we see this as the first step in content distribution on AdSense and a great opportunity to foster the content ecosystem on the web," wrote Christine Lee, Product Marketing Manager, on the Google blog. "AdSense publishers can now enhance their sites with interesting videos, YouTube content partners benefit from a new distribution channel, advertisers have a new vehicle to distribute their messages to their target audiences, and people can tune in to interesting videos on sites they normally visit."
The Google AdSense text ads will be shown at the bottom of the Google video units and will be chosen based on the Web page and the theme of the played video. The shown ads will be changed every 10 seconds.
As far as Google sees it, this is a win-win-win situation, as the YouTube generated revenue will be split between Google, video producers, and the sites hosting the video.
Still, we have to wonder what effects will have the new feature in the long run. The optimistic scenario will have people interested in producing better videos and get paid for it. Then again, there's always a huge chance that many will just resort to shocking or vulgar content just to make a quick buck.