BitTorrent DNA is a peer-accelerated content delivery service via downloads or streams and provides fast downloads for large files such as feature-length movies, games, software programs.
The first company to make use of the new service is Internet TV company Brightcove: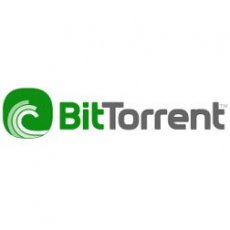 "Internet TV started with short videos on websites, but the next step is to move seamlessly from contextual video into full-screen, full-length programming," said Jeremy Allaire, Brightcove chairman and chief executive officer. "BitTorrent DNA addresses fundamental technology challenges associated with high-quality media delivery online, and by integrating it into a new offering in our Internet TV service, we can give our content publishers the option to easily deliver full-screen, broadcast-quality streaming video to their viewers."
According to BitTorrent, its new service has the following key features:
– shifts the delivery of the content to a managed peer network, resulting in faster, more reliable content delivery, with disruptively lower content delivery costs
– seamlessly overlays any existing host and origin infrastructure, requiring no additional hardware or changes to content management systems
– scales organically with demand, providing a consistently high-quality user experience even when demand spikes unexpectedly
– provides reporting tools and client telemetry to give visibility across all deployed content delivery solutions, including third-party content delivery networks (CDNs)
– is designed and managed as a secure, private delivery network for a publisher's content, providing superior control, performance and Quality of Service (QoS)
Up till now, BitTorrent's technology has been seen only a way to distribute pirated content. It would interesting to see how soon will the new service gain some serious ground in the business world.