The latest offer coming from the Redmond offices bears the name SearchPerks and will be available for all happy searchers until April next year: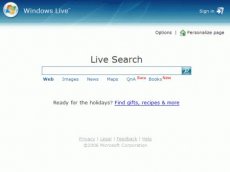 "Sign up for SearchPerks! and start earning tickets towards exciting prizes whenever you search the Web – up to 25 tickets per day. It's free, easy to use, and your tickets accumulate as fast as you can search."
In order to enter the program, users must download a small program designed to track their usage on the live search service. Later on, they will have the possibility to cash-in on the tickets they can generate by using Live Search.
As expected, the offer also requires them to use Internet Explorer 6.0 or higher.