The tech star on Microsoft's list is the 80GB Zune. The player can store around 20,000 songs, 25,000 pictures or 250 hours of video and will retail for $249. Better play AC/DC's "Back in black" on it, because that's the only available color.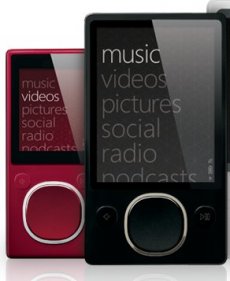 The Redmond company will also launch two flash-based models – an 8GB model and a 4GB model. The players will retail for $199.99 and $149.99, respectively and will be available in black, pink, red and green. The 8GB model can store up to 2,000 songs, 25,000 pictures or 25 hours of video, with the other flash Zune accounting for only half of these figures.
Those willing to buy a new Zune from Zune Originals will have the option to customize the player with laser-engraved designs and personal text. The website will feature a collection of laser-engraved artwork designed by 18 "internationally-recognized" artists.
The list of enhancements also includes wireless sync and wireless sharing, a built-in FM tuner, and a bright color screen to display music, pictures, videos, and podcasts. A redesigned software also found its way to the new devices and Microsoft claims it would make it easier to drag and drop content from a Windows desktop to a connected Zune player.
Last one on the list is the new Zune Social, an online music community; everything nowadays seems to revolve around communities on the web, so there's no harm in adding one more now, is it?