In fact, the US accounts for over 50% of the console's sales, as the Xbox 360 was recently reported with global sales of over 19 million. These are indeed some nice figure, entitling Microsoft top execs to dream of new heights: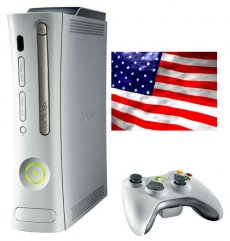 "This year will be the largest in the history of the videogame industry, with Xbox 360 leading the charge in the U.S. and abroad," said Don Mattrick, senior Vice President of the Interactive Entertainment Business in the Entertainment and Devices Division at Microsoft. "History has shown us that the first company to reach ten million in console sales wins the generation battle. We are uniquely positioned to set a new benchmark for the industry."
In the mean time, Sony's latest report had it that the PlayStation 3 sold 9 million unit last year. Good news, considering that the Blu-ray console only pushed 5.6 million in 2006.
Nintendo has yet to produce a new statement regarding its sales. On one hand, it really doesn't have to, given that its consoles still top the sales charts. Still, the company reminds the public that the Wii worldwide sales passed the 25 million milestone.