According to Blizzard's CEO, Mike Morhaime, many WoW subscribers that decided to leave the game behind and try out an alternative such as Age of Conan: Hyborian Adventures and Warhammer Online: Age of Reckoning have now got back to their original characters.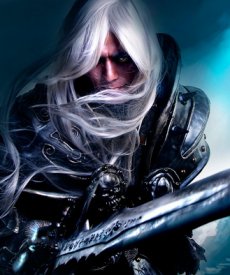 According to Seeking Alpha, Morhaime stated:
"To date, 68 per cent of the players who listed Age of Conan as their reason for cancellation and 46 per cent of the players who listed Warhammer as their reason for cancellation have reactivated their subscriptions to World of Warcraft."
In addition, the MMO continue to lure more and more users:
"World of Warcraft also managed to grow its subscribership, despite the Olympics and the summer vacation period. At the end of the quarter, World of Warcraft had 1.5 million more subscribers than during the same time last year. As a result, our non-GAAP net revenue was up 19% and our operating income was up 11% compared to last September."
At this point we're left wondering: will WoW be pushed aside only by World of Warcraft II?