An announcement on the on the RealDVD site reads the following:
"Due to recent legal action taken by the Hollywood movie studios against us, RealDVD is temporarily unavailable. Rest assured, we will continue to work diligently to provide you with software that allows you to make a legal copy of your DVDs for your own use."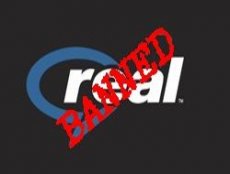 The software will be unavailable for purchase until October 14, the court ruled. Furthermore, mid-October is just a guideline, as the sales ban can go on after that date, depending on what the jusge thinks after studying the legal documents.
The RealDVD software attracted Hollywood's wrath as it allows users to make copies of DVD films. Movie studios claim that the software is a key component in the copyright infringement process and it should be forever barred from stores, be it online or on the shelves.
On the bright side, Real Networks managed to get the lawsuit moved to the Northern District of San Francisco, well-known as much more open to the arguments of the tech companies.

All in all, movie studios are wasting time and money on one software while the web is full of cheaper (if not free) alternatives. Makes one wonder what's the real catch of the lawsuit altogether.