According to the research, only 5.5% of parents truly believe their children are totally safe when surfing the web, while another 18% feeling somewhat safe.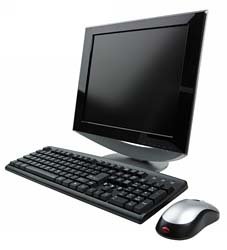 The most concerned parent are located in Germany (77% thought their children were not safe online), while the most optimistic one were found to live in the UK (38%). Still, things aren't fully well in the UK, as only 4% of the respondents felt their children were totally safe. The numbers grew to 6% in the US and France and to 7% in Canada.
Must be the discipline, as 27% of the respondents in the US and 23% in Canada strongly agreed that their children keep to online usage time limits, with numbers dropping to 17% in Europe.
"Parents are clearly aware of the potential dangers facing their children online, but it is saddening that more don't feel empowered to protect their children by limiting their time online and controlling the content they're exposed to," said Pär Andler, Director of Communications and Brand at F-Secure. "Responsible parenting now includes being responsible for your children's online safety, but this doesn't need to be a major headache. Internet security software often comes with 'parental controls' as standard, so you can prevent children from being exposed to questionable content and take simple steps to avoid Internet mis-use."
The complete study is available here.