According to a report on
Akayuki.com
, the first hints regarding the new product were given by Enterbrain president Hirokazu Hamamura.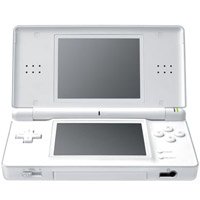 In return, Nintendo company didn't bother to deny the statement. Speaking to Famitsu, Nintendo representative Hiroshi Yasushi managed to walk the thin ice separating rumor from sure thing and only stated that the company just can't comment at this time.
The rumor mill continues to churn rumor after rumor, although it's hard to say right now whether we're only talking about a new design of the old console or about a totally new DS. Then again, things have been going well at Nintendo for the last couple of years, so it's rather safe to have your hopes at a decent height.
Up till now, the Nintendo DS has been king of the charts, with over 64 million units sold worldwide.