However, Flint will not leave the company immediately. He stated that it plans to remain as Executive Advisor to Komiyama until the end of December 2007. Regarding his decision, Flint commented: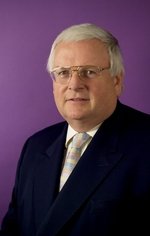 "After nearly 17 years in Sony and Sony Ericsson, I wish to develop new personal and business opportunities and intend to take a short career break before deciding on my next steps. Leading a major mobile handset company which is also a joint venture between two of the world's great companies has been a wonderful and rewarding experience."
Miles Flint became the President of Sony Ericsson back in June 2004. Under his "reign" the company rose up to the position of world's fourth-largest phone manufacturer. The company sold 74.8 million units in 2006 and currently has a 9.1% market share.
Also, during this period Sony Ericsson introduced several new products to its line up, with the Walkman music phones and Cyber-shot imaging phones as the main names on the list.
Needless to say, Komiyama is now facing a pair of business shoes that are pretty hard to fill.