The Redmond company filed 16 lawsuits in the United States, 12 in Germany, 12 in France and 7 in the United Kingdom. Other proceedings are set in Argentina, Brazil, Canada, Colombia, the Dominican Republic, Japan, Mexico and New Zealand.
A bit ironic, most of the cases involve the fraudulent sale of so-called "Blue Edition," a counterfeit version of Windows XP. Apparently, Vista is not too popular with software pirates either.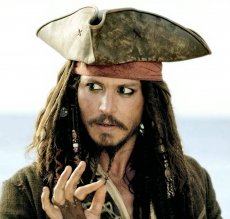 "Dishonest auctioneers are too often using these online auction sites to sell counterfeit and illegal copies of Microsoft software, taking advantage of unsuspecting customers around the world," said David Finn, associate general counsel for Worldwide Anti-Piracy and Anti-Counterfeiting at Microsoft. "These dealers are peddling bogus products that can put customers and their personal information at serious risk."
"By taking legal action against these and other alleged counterfeiters, Microsoft is helping ensure that consumers around the world are protected from those who sell counterfeit software over the Internet," Finn said. We are also continuing to arm our customers with the information they need to keep from falling victim to counterfeit software. Consumers should be aware that the so-called 'Blue Edition' software is nothing more than low-quality counterfeit software burned onto a CD."
Microsoft claims that auctioneers in New Zealand sold high-quality counterfeit Microsoft Windows and Office software to unsuspecting consumers in Australia, Canada, the Netherlands, New Zealand, the United Kingdom and 15 U.S. states. The defendants in this case sold the counterfeit software from their base in New Zealand and had it shipped to unknowing customers in the U.S. directly from China.