The Windows for Workgroups 3.11 will completely exit the market on November 1, announced Microsoft's John Coyne on his
blog
: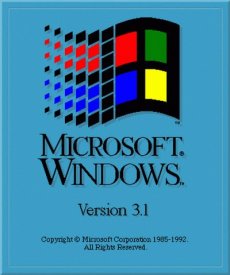 "For those that were not aware, we recently announced that effective November 1st, 2008, OEM's will no longer be able to license Windows for Workgroups 3.11 in the embedded channel. Now we all know that it's been long gone in the standard (retail/OEM) channel, but one of the unique things in the embedded business is that we allow the classic OS products to be sold longer than the other channels. it's *finally the end of an era!"
Windows for Workgroups 3.11 was released in November 1993 and was the first Windows version to require a 386 processor and 3MB of Ram in order to work properly. Also, it was the first version to include the now-famous Minesweeper.
The next OS version was a turning point in Microsoft's history: Windows 95.