The offer will come with no price attached and is rather similar to NBC's recent initiative.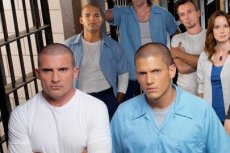 The main shows scheduled to hit iTunes are American Dad, Bones, K-Ville, and Prison Break. According to Fox, the premiere episodes will become available for download the day after they are broadcast and will stay in the downloads section for for two weeks.
The announcement follows a similar project unveiled by NBC last week. The company announced it would give a try to the ad-supported model and make its most popular shows available as free downloads.
The new service was dubbed "NBC Direct" and would feature shows like "Heroes," "The Office," "Life," "Bionic Woman," "30 Rock," or "The Tonight Show with Jay Leno."
However, NBC's offer would only be available for seven days.