24-year old IT consultant Alan Ellis told the
Daily Telegraph
that his activities weren't breaking the law in any way: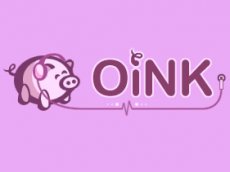 "I haven't done anything wrong. I don't believe my website breaks the law. They don't understand how it works. The website is very different from how the police are making it out to be. There is no music sold on the site – I am doing nothing wrong."
"But I don't sell music to people, I just direct them to it. If somebody wants to illegally download music they are going to do it whether my site is there or not."
Things get even more interesting when Ellis compares his site to Google: it just gives people directions and asks no charge for it:
"My site is no different to something like Google.[…] If Google directed someone to a site they can illegally download music they are doing the same as what I have been accused of. I am not making any Oink users break the law. People don't pay to use the site."
However, Ellis suddenly went silent when asked about the donations the users made to the site. According to the investigators, OiNK revenues could rise to hundreds of thousands of pounds a year.
It remains to be seen how this investigation will turn up in the end. Authorities announced that they intend to uncover the the identities and activities of the site's users, meaning that all those having used credit card to make donations (or used their real names or easy to trace emails) are in for some bad news.