According to the
BBC
, the authorities also questions five fifteen year-olds, also suspected of having moved some virtual furniture from the original rooms to their own. No further arrests have been made.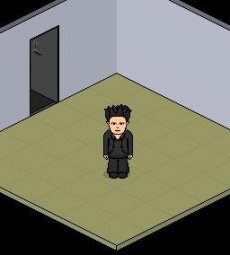 According to the representatives of the Habbo Hotel MMO, the Dutch teenager convinced his victims to lend him their usernames and passwords (using fake Habbo sites). The unsuspecting users would find out a later time that their virtual residences had been cleaned up.
In Habbo Hotel users can purchase goods and activities using Habbo Credits, which is just another way to spell Microsoft or Wii points. You can use them online, but you have to pay real cash for them. Aside from the legal matter, one has to wonder just how lonely can people get in order to pay money for something they could easily get (more or less) for free. It's called real-life and it comes with better graphics, improved sound (no special drivers needed) and you don't run the risk of having your furniture stolen because it's just too heavy. Be careful with your wallet, though.
I'll end here with the mention that around 6 million people play Habbo Hotel each month. And you thought Matrix was just a movie, right?