Until recent, the NYT charged $7.95 per month or $49.95 a year for access to its online content. The only ones getting free access were print subscribers.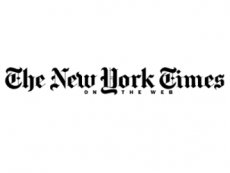 Unfortunately for the paper, this policy failed to produce significant results. While 227,000 paying subscribers and around $10 million in annual revenue might sound good, it seems it just wasn't enough to justify it. Furthermore, it was most likely that the NYT would lose readers in the long run, as fewer and fewer people are eager to pay for content when they can get a similar product for free somewhere else.
Vivian Schiller's letter (Senior Vice President & General Manager, NYTimes.com) only comes to confirm this assumption:
"Since we launched TimesSelect in 2005, the online landscape has altered significantly. Readers increasingly find news through search, as well as through social networks, blogs and other online sources. In light of this shift, we believe offering unfettered access to New York Times reporting and analysis best serves the interest of our readers, our brand and the long-term vitality of our journalism. We encourage everyone to read our news and opinion – as well as share it, link to it and comment on it."
Good news for readers, bad news for publishers still hoping that premium content would fetch them a nice revenue. After all, the NYT was one of the best candidates to pull it through with this policy. Its failure is now official, no need for further comments i believe.
Still, not all of NYT's content has made the free content list. You can read everything in the archives from 1851 to 1922 and 1987 to 2007, but still have to pay for articles written between 1923 and 1986.
Then again, we doubt that there will many (as compared to the overall number of readers) willing to complain about the new restrictions.