The first start will be the "Impact" channel, which will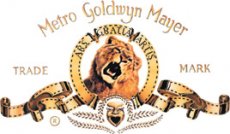 feature clips from classic MGM action films such as "Rocky," "Ronin," "Legally Blonde," and "The Magnificent Seven". The good news is that some movies will soon make it on the site as full length features: "Lone Wolf McQuade" and "Bulletproof Monk" It's true, these are anything but A-list title, but it's a start.
Also, MGM and YouTube will launch the "American Gladiators" channel, which showcases highlights and full episodes from the classic show.
"Our agreement with YouTube opens the door to a number of themed broadband channels that will both serve the consumers' growing appetite for entertainment media consumption in the digital space and 'on demand' spacesaid Jim Packer, co-president, MGM Worldwide Television.
The "Impact" and "American Gladiator" YouTube Channels will be refreshed with new videos every month and will be ad-supported. MGM plans to launch additional channels on YouTube in the near future.