Internet TV will be featuring high-quality video and has been designed for viewing on both TVs and PCs. At first, the service will offer around 100 hours of content sourced from MSN Video.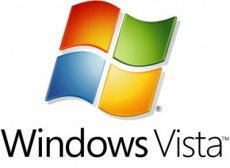 The list includes full episodes of TV shows (such as Arrested Development ), music concerts (Snoop Dogg, Elton John, Pink, John Mayer and the Pussycat Dolls) and clips from Fox Sports. Also, feel free to add the usual dosage of movie trailers and MSNBC news segments. .
The content will be offered for free, as Microsoft hopes to make up profits based on advertising. The Redmond company announced that Internet TV will use the YuMe advertising platform, which enables ad placement before, during or after content, as well as the addition of banners and watermarks.
It's worth noting that YuMe is supposed to deliver the ads based on viewed content, meaning that sports fans won't have the privilege of watching "beauty ads" during their football video.
Currently, the service is available only in the United States and it will be delivered as an Windows update. Be advised though: the update will only be issued for Vista Home Premium and Ultimate, a decision that is sure to make Microsoft very popular among users with different versions of the OS.