The basic idea is as follows: YouTube is pretty crowded with videoclips, thus making it nearly impossible for the regular user to get noticed. Well, you can't speed things up on the regular road, but now you can pay and get to drive your clip up on the highway:
"YouTube Sponsored Videos is our new advertising program that enables all video creators — from the everyday user to a Fortune 500 advertiser — to reach people who are interested in their content, products, or services, with relevant videos," writes YouTube product manager Matthew Liu in a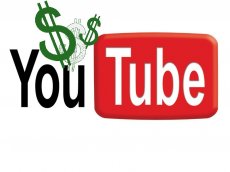 blog post. "Anyone can use Sponsored Videos to make sure their videos find a larger audience, whether you're a startup band trying to break out with a new single, a film studio seeking to promote an exciting movie trailer, or even a first-time uploader trying to quickly build a following on the site."
It's a three-step way to success, claims Google:
– clip owners decide where they want their videos to appear
– place bids in an automated online auction
– set daily spending budgets.
As it follows, whenever users search for a video, they will also get an ad with the winning clip in the keyword auction. The ad will bear the label "sponsored videos".
Last but not least, rest assured: more advertising will be arriving on YouTube in the near future:
"We do not believe there is one advertising solution for YouTube, but lots of valuable ways for advertisers to engage with our audience. The scale of YouTube Sponsored Videos — with the branding power of InVideo ads, the engagement of our contests, the analytics of YouTube Insight, etc. — should create exciting opportunities for users, partners, and advertisers."