The ad master plan features three components aimed at turning users and visits into cash. First, the companies will be able to set up profile pages of their own and attract as many "fans" as they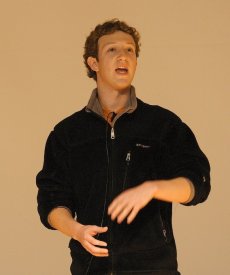 can. In addition, companies can add photos, videos, music and Facebook Platform application to their profiles, hoping to turn such content into a viral at some point.
The "fans" are supposed to share information about that business with their friends and act as a trusted referral, as Mark Zuckerberg put it. Basically, it will serve users with a mix of social actions from the user's friends ( a purchase of a product for instance) with an advertiser's message.
"Social actions are powerful because they act as trusted referrals and reinforce the fact that people influence people. It's no longer just about messages that are broadcasted out by companies, but increasingly about information that is shared between friends. So we set out to use these social actions to build a new kind of ad system."
The new system is dubbed Social Ads and presents users with a "no way out" option, at least for the time being. Social Ads can appear either within a user's News Feed as sponsored content or in the ad space along the left side of the site.
In addition, Facebook will provide advertisers with profile information so the latter would be able to better target their campaigns. The company stated that it wouldn't sell direct personally identifiable information.
The last item of Facebook list is the system of Beacon applications, designed to track user activity outside of the site. For instance, if an user visits eBay though the Beacon app, the details regarding his visit will be sent to his friends (what is he buying, selling etc.)
At present time the latter appears to be optional and it's unlikely it would prove very successful unless Facebook arranges for some kind of rewards for those pressing the "OK" button.