According to the verdict issued by a Chinese court, Chen Feng, Yu Li and Zhang Wei were found guilty of larceny and were sentenced to between six and a half years to eight years in prison.
Also, they've been awarded fines of between 40,000 and 60,000 yuan.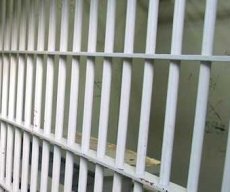 The last man (the on who drew money out of cash machines) in the group got the shortest sentence. Zhao Gang was found guilty of hiding illegal income and got 30 months jail time.
According to media reports, the men were able to steal over 127,800 yuan (US $18,000) from the bank accounts of three victims based on the info provided by the Trojan horse they had been distributing.
Sending a cybercrook to jail for 8 years is a harsh punishment, as compared to previous cases. It appears that China hopes to clear up its image at least a little bit.
At present time, China ranks as the third top spamming country in the world, behind the US (21.3%) and Russia (8.3%).