The studio announced it has acquired the rights to develop games based on the novel for next-generation consoles, handheld platforms, and PC. However, it has yet to disclose the actual platforms for the first title.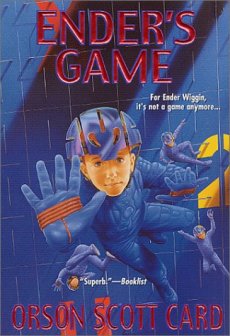 "I have been a huge fan of Ender's Game since I was ten years old, so it is a true honor for our team to be entrusted with creating the first video game inspired by this classic story," said Donald Mustard, creative director at Chair Entertainment Group. "Our goal is to create an authentic Ender's Game experience that delivers awesome gameplay and can be enjoyed by both longtime fans and gamers new to the series."
The Ender's Game universe has humanity fight against an alien species known as the Formics. Earth's defense starts with the Battle School, the training ground for the future leaders of Earth's International Fleet.
Earth's most brilliant children are taken at a very young age and undergo a rigorous training designed to teach advanced military theory where strategic and tactical glory is won in the null gravity battles known to the elite students simply as the game. The students are faced with simulated war games and training conducted in the Battle Room (which actually inspired the game) and rise through the ranks of Battle School.

Chair Entertainment is mostly known as the the developer of XBLA game Undertow.