The pack managed to achieve this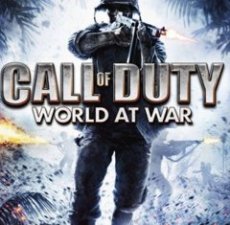 performance during its first first weekend of availability (March 19-22) on both Xbox Live and the PlayStation Network.
"I'm proud that the team at Treyarch delivered an experience that so many people are enjoying," said Mark Lamia, Studio Head for Treyarch. "We're excited that the success of Call of Duty: World at War Map Pack 1 will continue to drive the popularity of the game's Nazi Zombie mode, competitive multiplayer and chart-breaking success online."
The map pack contains four maps (Nightfire, Station, Knee Deep and Verruckt) and is has a price tag of 800 Microsoft Points on Xbox Live and $9.99 on the PlayStationStore.
Call of Duty: World at War is rated "M" (Mature) by the ESRB for Intense Violence, Strong Language, Blood and Gore.