The acquisition follows the distribution and co-development partnership the two companies announced in March 2008.
Guava developed the industry's first comm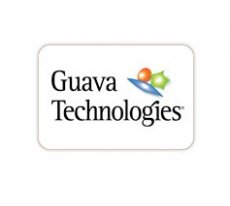 ercial microcapillary flow cytometry system, which enables scientists to conduct flow cytometry using a small, bench top instrument. Micro-capillary flow cytometers accommodate smaller sample volumes, generate less waste, have lower operating costs, and are easier to set up and run than traditional flow cytometry instrumentation.
Flow cytometry is a powerful research technique used by scientists to measure changes in protein expression in individual cells.
"The acquisition of Guava represents another step forward in the transformation of our Bioscience Division," said Martin Madaus, Chairman & CEO of Millipore. "Over the past three years, Millipore has become a life science leader with the product breadth and expertise to create platform solutions that enable our customers to work more efficiently. With the Guava acquisition, we will bring the power of our flow cytometry platform to all cell biologists by combining Guava's instruments with our broad range of fully-validated reagent kits."
According to Millipore, Guava's manufacturing and commercial operations are expected to be maintained in Hayward, California.