The 3G iPhone will have users spend a significant l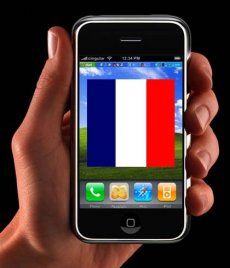 ot more if they choose freedom. The 8GB model comes with a price tag of $808, while the 16GB version is $966.
The model is available through local supplier Darty, which carefully states at the end of the features list: The iPhone will only work with a SIM card from Orange France. So it's basically pay more, get whatever subscription or pre-pay deal you like. Just restrict your desire to Orange's offer.
It's true, French law requires Orange to unlock the handset should the customer desire so. However, at present time there's no word on how much it will cost or on how soon will this option become available.
At present time it's rather safe to assume that the total cost associated with a handset that's carrier-free will be one high enough to drive most customers away.