The flaw affects both 32- and 64-bit versions of Windows Vista and has been discovered by SkyRecon Systems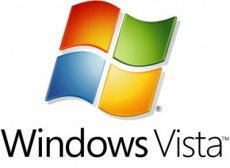 "An elevation of privilege vulnerability exists in the way that the Windows kernel processes certain access requests. This vulnerability could allow an attacker to run code and to take complete control of the system. An attacker could then install programs; view, change, or delete data; or create new accounts with full administrative rights," the statement reads.
Microsoft would not go into further details, for obvious security reasons. However, reports from SkyRecon Systems have it that it has something to do with the Advanced Local Procedure Call (ALPC) system.
"Windows Vista includes many new enhancements and features which improve the overall operating system security," said Thomas Garnier, Senior Research Engineer at SkyRecon Systems Inc. "During our ongoing research in the Windows Vista kernel and the ALPC interface, we found an important vulnerability which could be used to gain privilege and then execute code in the Vista kernel."
A patch for the ALPC problem is available here.