While the original patch did fix the security hole is was supposed to, it also caused the software to encounter a new performance problem.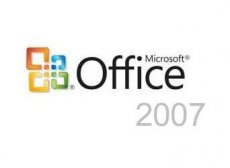 According to Microsoft's Tim Rains, the new release only addresses Microsoft Excel 2003, with other not required to get and install the update:
"The original version released on March 11, 2008 did fully protect against the security issues discussed in the bulletin. However, after release we discovered that the security update caused a calculation error in Microsoft Excel 2003 when a Real Time Data source was used in a user-created Visual Basic for Applications solution (in other words a custom-built VBA function). "
The previous fix was part of last week's Patch Tuesday release. Its release was meant to patch a flaw Microsoft has flagged as "critical". The Redmond company stated that the vulnerability could've allowed an attacker to remotely execute malicious code on the users' machies.
The original update was released Microsoft Office 2000, Office XP, 2003, 2007 and the Mac versions of Office 2004 and 2008.