The Internet giant filed the lawsuit in the US District Court for the Southern District of New York in New York City, under the Federal Trademark Act and the Federal CAN-SPAM Act.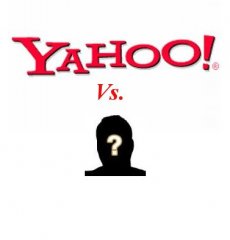 Yahoo's main reason to act is that spammers keep pretending that the bogus lottery and/or prizes are back by the company itself: "without permission or authorization, and with full knowledge and notice of Yahoo!'s trademark rights, the spammers willfully masqueraded as Yahoo!, and sent e-mails claiming that the recipient had won a lottery, prize or other award from Yahoo!."
Basically, such emails are actually trying to trick unsuspecting users into giving away personal data (passwords, credit card information, and Social Security numbers or even bank account credentials) or to pay significant sums to the spammer as shipping and processing fees for the prizes. Needless to say, the prizes never arrive.
At present time, Yahoo's lawsuit seems to be just a publicity stunt, a way to show users that the company cares. Several high-profile spammers and cyber criminals have been put behind bars and fined, but it's unlikely that Yahoo will be able to get its hands on the shady characters running such scams from who knows what part of the world.
The company has yet to present the court with the names of the accused, but hopes are that something might turn up as the case goes forward.
All in all, the lawsuit is a good way to raise consumer awareness on the phenomenon, and given that Yahoo has over 260 million users worldwide, it does need all the attention it can get.