In the 14 page legal document, T-Mobile alleges that the plan will cause loss of revenue as its network also has to support AT&T users. The company demands an injunction as well as compensatory damages and legal fees.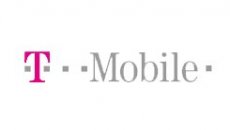 The partnership between Starbucks and T-Mobile started back in 2002, when Starbucks customers were first offered wireless Internet access in exchange for a $30 monthly fee (one year minimum) or a cheaper one day pass.
Recently, Starbucks decided to switch to AT&T. According to T-Mobile's filing, it and AT&T agreed to allow existing customers of both companies to use the other network for free, so the transition period would pass as smoothly as possible.
However, it all changed when Starbucks introduced its Rewards card program, which enables customers to enjoy the free Wi-Fi offer by logging in an AT&T page. From T-Mobile's point of view, this program violates the agreement between the parties, as these aren't AT&T's subscribers, but brand new customers.