Be warned, though, the current release is just a beta version and not every operation will go as clockwork.
The official announcement reads as follows: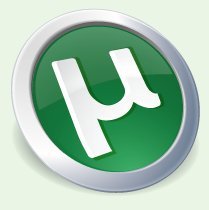 "Now the lightweight power and performance of µTorrent available for your Mac.This is beta software, and may contain serious bugs. We think it's stable enough to share and hope your feedback will help us improve it. Please share your feedback on our forums"
At this time, Mac users are being disputed between three bittorrent clients: µTorrent will have to compete against Transmission and Azureus.
µTorrent was first released in 2005 and soon became very popular in the windows PC realm. Due to this popularity, the client was purchased by BitTorrent, Inc in December 7, 2006.
It would be interesting to see just how good or bad this beta will turn out to be. If the Mac version is to follow in the footsteps of its PC sibling, then one would safely assume that µTorrent aims to dominate every platform available.
µTorrent Mac can be downloaded from here.