According to Akonix Systems' report, 14 new malicious code attacks have been launched at IM networks last month, with Kazaa and eDonkey being two of the main targets.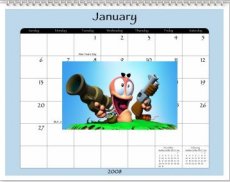 "Although the number of IM attacks in January 2008 is somewhat low, it doesn't mean that hackers have gone into hiding," said Don Montgomery, VP of marketing at Akonix.
"We are continuing to see an increase in the intensity of malicious online activity, and only anticipate it to worsen as organizations begin to roll out Unified Communications platforms this year. If they haven't already, businesses should take action to prevent their networks from being compromised due to unprotected real-time communications applications in use by their employees."
In addition, several new IM worms have been discovered, including MSNChristmas, MSNVB, Perin and Raiodin.
More information on IM attacks in January is available at the Akonix Instant Messaging Security Center.