U.S. Senator Joseph Lieberman asked Google (the owner of YouTube) to to remove Islamic terrorist videos from the video sharing site, as they could be used to further promote their views and help gather new recruits. Or to train them in the use of weapons.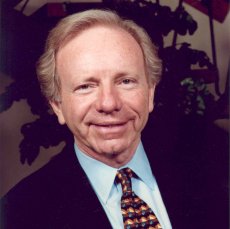 Liberman's recent complaints are the same found in the "Violent Islamist Extremism, the Internet, and the Homegrown Terrorist Threat," report, which was released recently by the Homeland Security and Governmental Affairs Committee. Senator Joseph Lieberman is the chaiman of the afore-mentioned committee.
"As this report demonstrates, the use of the Internet by al-Qaeda and other violent Islamist extremist groups has expanded the terrorist threat to our homeland," the report reads "No longer is the threat just from abroad, as was the case with the attacks of September 11, 2001; the threat is now increasingly from within, from homegrown terrorists who are inspired by violent Islamist ideology to plan and execute attacks where they live."
The YouTube Team answered in a blog post, informing Lieberman that a number of videos had been removed from the website. However, other videos were left alone, given that they were not violating its Community Guidelines ( gratuitous violence, hate speech, etc):
"Senator Lieberman stated his belief, in a letter sent today, that all videos mentioning or featuring these groups should be removed from YouTube — even legal nonviolent or non-hate speech videos," YouTube's blog post states. "While we respect and understand his views, YouTube encourages free speech and defends everyone's right to express unpopular points of view. We believe that YouTube is a richer and more relevant platform for users precisely because it hosts a diverse range of views, and rather than stifle debate we allow our users to view all acceptable content and make up their own minds."
Furthermore, YouTube's message stresses out that it's virtually impossible to be able to preview all the videos being uploaded on the site, due to their huge volume. As it follows, the company will continue to rely on its community members to flag the content found in violation of its Community Guidelines.