The report only includes figures from reported crimes, so it's safe to assume that the real damage is significantly higher.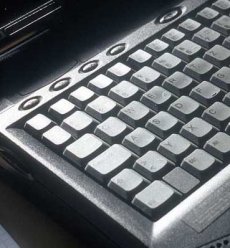 "The internet presents a wealth of opportunity for would be criminals to prey on unsuspecting victims, and this report shows how extensive these types of crime have become," said FBI Cyber Division Assistant Director James Finch. "What this report does not show is how often this type of activity goes unreported. Filing a complaint through IC3 is the best way to alert law enforcement authorities of Internet crime."
According to the report, the Internet Crime Complaint Center (IC3 – a joint operation between the FBI and the National White Collar Crime Center) received 206,884 complaints about internet crimes last year. Over 90,000 of those complaints were referred to law enforcement agencies across the US.
The most popular in the complaints department was the internet auction fraud, followed by non-delivery of purchases and credit card fraud. Also on the list were computer hacking attacks and spam.
The full report is available here (PDF)