The console will be available in only two colors: blue and black.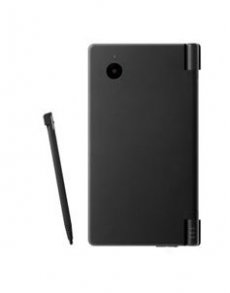 "Ever since the arrival of the first Game Boy, consumers worldwide have turned to Nintendo for their portable gaming," said Cammie Dunaway, Nintendo of America's executive vice president of Sales & Marketing. "Nintendo DSi builds on Nintendo's commitment to bringing fun and creative entertainment to everyone, and will allow consumers to personalize and share their very own experiences."
The main features of the new handheld are the two 0.3 megapixel cameras, the larger screens, the new SD card slot and the improved speakers.
On the down side, the new console will not feature a Game Boy Advance cartridge slot. Both previous models (the DS and the DS Lite) had the cartridge as a feature.
Alongside the hardware release, Nintendo also announced that the DSiWare application will become available for 200 points and that the popular DS rhythm game Rhythm Heaven will be released on April 5 as well. The game sold more than 1.6 million copies since its July 2008 launch in Japan.